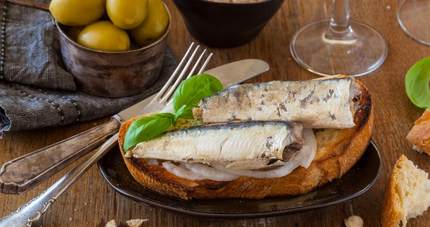 Sardines
Köstlich, saftig, zart und überaus gesund
Canned sardines and sardinillas are perfect for a dinner, an aperitif or to prepare improvised tapas. They are high in protein and omega 3, as well as being a good source of phosphorus and vitamin B3, which can help reduce cholesterol.

At Colono we only work with canneries that produce canned sardines and sardinilla in an artisan way, sustainably caught in the Atlantic Ocean, selected and prepared by hand with high quality ingredients such as extra virgin olive oil, tomato, chilli or organic lemon.

Premium canned sardines are like the best wines, improving with time, making what is already an excellent product become a sublime experience.