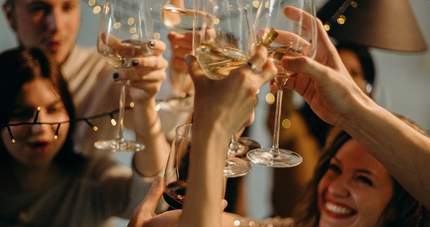 Wine
Tinto: kräftig, vollmundig und fruchtig
Wine
Specialists in Spanish wines, Colono is a boutique Spanish wine shop that directly imports high quality wines from small independent wineries in Spain and Portugal. These wineries are located in Rioja, Ribera del Duero, Rias Baixas, Jumilla, Toro, Rueda, Monsant, Vinho Verde or Campo de Borja.
Our selection of Spanish wines also includes sparkling wines with Denomination of Origin Cava and spicy vermouths perfect as an aperitif or to accompany tapas.
For decades Spanish wine has been at the forefront of quality worldwide. The origin of viticulture in Spain dates back to the second millennium B.C., when the Phoenicians settled in the Iberian Peninsula. Today, Spain has the largest area of vineyards in the world and has more than 600 grape varieties, the most important of which are the following:
Red Wine
Tempranillo: Also called Tinta del País in Ribera del Duero, Cencibel in La Mancha and Ull de Llebre in Catalonia. It is the red grape par excellence in Spain and with which the best wines for ageing in the country are obtained, due to its structure and excellent balance of tannins. It is the main red grape in La Rioja, Ribera del Duero, Valdepeñas and Penedés.
Garnacha: The red Garnacha is the most cultivated variety in Spain. It can be found in practically all wine-growing regions, playing a prominent role in La Rioja, Navarra, Campo de Borja or Madrid. Garnacha has fruity notes of strawberry and raspberry, with powerful aromatic tones that give it a very particular character.
Monastrell: Monastrell is the most widely used red grape in the Spanish Levante region, being the main variety in Jumilla, Utiel Requena and Valencia. Wines made with Monastrell are improving their quality and recognition both in Spain and abroad exponentially in recent years. Monastrell wines from old vines have a powerful tannic structure and have great potential as a wine for ageing.
Tinta de Toro: Tinta de Toro is native to the territory of the Toro denomination of origin, it is a type of Tempranillo grape adapted to the region's sandy soils. It provides wines of great quality and prolonged ageing, due to its low oxidative level, having a very fruity flavour with a characteristic ruby colour.
In Spain, international varieties such as Merlot, Syrah, Pinot Noir or Cabernet Sauvignon are also cultivated in different regions, being accepted in several denominations of origin.
White Wine
Verdejo: From this grape we obtain impressive white wines with a good acidity, a high glycerine content and a moderate citric aroma. The solidity of this wine is determined by its mineral notes, combined with hints of aniseed and a slightly bitter aftertaste. This singular composition gives the Verdejo a unique character among the white grapes of Europe.
Alvariño or Alvarinho: The Alvariño gives off fruity flavours of apricot, kiwi and passion fruit. It is typical of the northwestern part of the Peninsula and, therefore, of the Galician DO Rias Baixas.
Viura or Macabeo: It is the most cultivated white variety on the planet. It is a good base for cavas and for attractive white wines and it is grown in La Rioja, Navarra and also in the southeast of the Peninsula.  The wines made from this variety have a fresh floral and fruity character, topped off with a pleasant acidity.
Malvasía: Malvasía is one of the oldest grape varieties and has spread throughout all regions of Spain. Dry, sparkling and sweet wines are made from this grape. Malvasía dry white wines are fresh and light, with intense fruity aromas, low alcohol content and good acidity.
International white wine varieties such as Sauvignon Blanc or Chardonnay are also grown.
Rosé wine
Most rosé wines in Spain are made from red wine grapes, mainly Tempranillo, Garnacha or Monastrell, and are produced in almost all regions of the country.