Gambas al Pil Pil - Shrimp in Pil Pil or Garlic Shrimp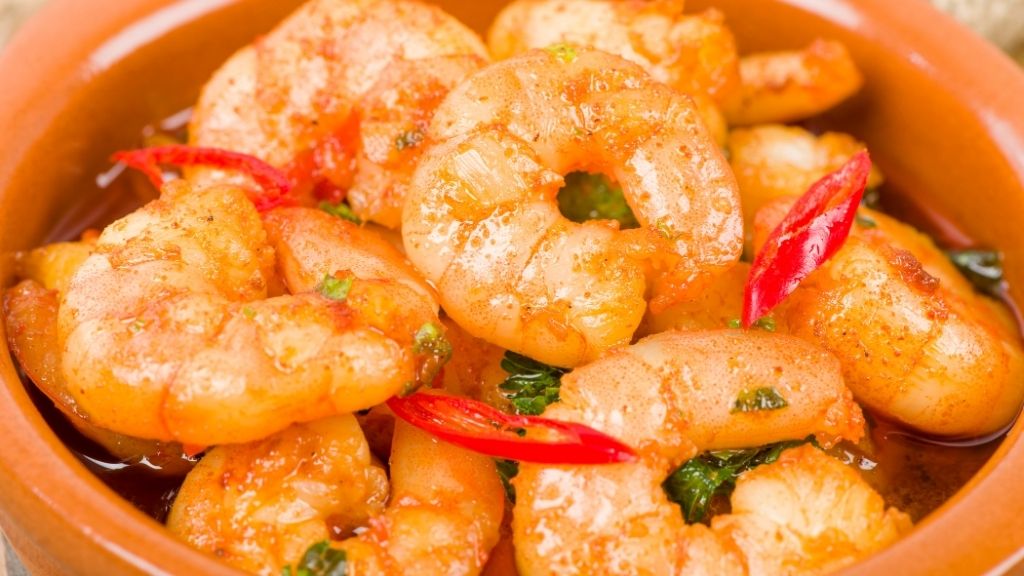 This is a traditional Spanish dish, it is easy to prepare and quite tasty. It is a good way to cook shrimp, combined with a good olive oil, garlic, Pimentón de La Vera and parsley. They are usually presented in a clay pot and accompanied by good bread.
The recipe for Gambas al Pil Pil or Garlic Shrimp is a classic of the Spanish cookbook and of course very present at family celebrations. Easy to find in the tapas menu of a typical Spanish restaurant. In this case, I use frozen shrimps for the recipe, which, well prepared, do not have to envy nothing and are usually more affordable.
Ingredients (for two guests)
GAMBAS AL PIL PIL STEP BY STEP
Peel and thinly chop the garlic. Add the Pimentón to the shrimps.
Warm the olive oil in a small frying pan over a medium heat and add the garlic.
Cook for 2-3 minutes until the garlic starts to brown.
Add the previously peeled shrimps and cook until they turn pink.
Stir in the shrimps until the sauce starts boiling.
Add a little more Pimentón plus the chopped parsley and you're ready to serve.