Spanish wine "ABC" - A compact glossary to the D.O. regions of Spain.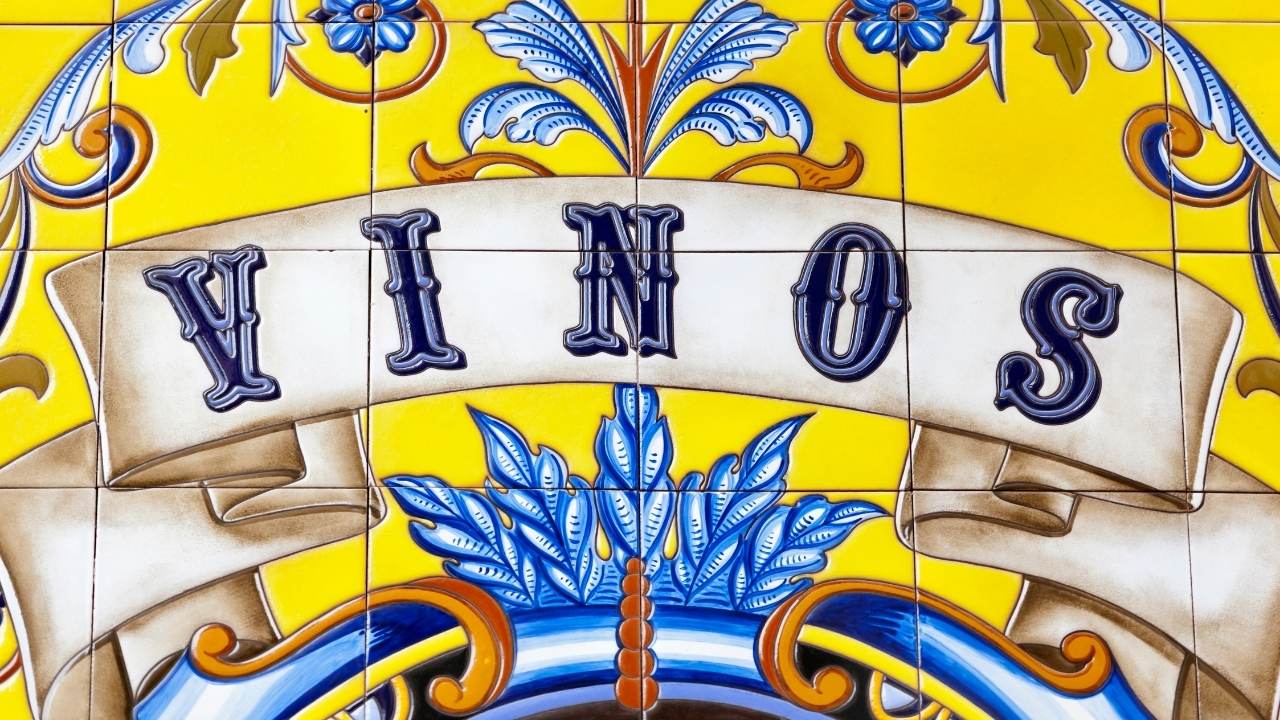 Spanish wines are far more than Rioja and Ribera del Duero, and an ever-expanding universe that is almost a life's work to discover. Here, based on my experiences, I will give you a small overview. Then it is up to you to try your way through until you find your favourite grapes, your favourite regions and your favourite winemakers
A
Albariño Fresh, lightly fruity (apple, pear, apricot, citrus flavours) subtle sparkling white wine with balanced acidity from the D.O. Rías Baixas region in North Western Spain's Galicia. Along with Alvarinho from Northern Portugal, they are ideal companions to fish dishes and seafood. A mild climate with an annual average of 15 degrees Celsius and abundant rainfall in the fjord-like Rías gorges on the southwest Atlantic coast are ideal for the vines. Its name derives from the "Little White of the Rhine". Legend has it that it was German or French monks in the 12th and 13th centuries who brought Riesling vines to what was then the end of the world as pilgrims on the Way of Saint James. However, more recent genetic analyses showed a closer relationship to the Malvasia grape as well as the well-known Sauvignon Blanc and Pinot Blanc. The Albariño D.O. from the Rías Baixas must be pressed 100 per cent from the Albariño variety. Other Rías Baixas white wines are cuvées with the local grapes Treixadura, Loureira and Caiño Blanco. These wines are usually enjoyed "young" but will keep for up to four years if stored correctly.
Ageing Spanish red wines are aged in wooden barrels made of French or American oak, as elsewhere, or in stainless steel tanks. In addition, wine producers use other porous materials, such as ceramic tanks as was once the case in the Roman Empire or concrete. Depending on the duration of the process, which also increases production costs considerably, a distinction is made in Spain between (1) "joven" ("young"), three to six months of ageing, mostly in stainless steel tanks - but if "roble" is mentioned on the label, the wine was also in "oak barrels" for at least a couple of months. (2) "Crianza" wines are aged for at least two years, six months to one year of which in oak barrels, the rest of the time usually bottled. (3) "Reserva" means ageing for at least three years, at least one year of which is in oak barrels, and (4) "Gran Reserva" have had at least five years of ageing before being marketed, and at least 18 months of that, often more, has been in oak barrels. White wines are also aged in oak barrels in some of the D.O. regions, which then makes them stand out considerably on the palate and nose from the usual aromas and flavours.
B
Bierzo D. O. This small but fine wine-growing region in the north-west of the Castile-León region on the Río Sil is still an insider's tip internationally, both for the excellent red wines, whose primary grape is the local Mencía (fruity aromas, strong colour) - which was already cultivated here in Roman times - and Garnacha. But more and more winegrowers have long since achieved very respectable results with Merlot, Tempranillo, of course, and Cabernet Sauvignon, be it as cuvée wines, or even as 100 percent Merlot. And this succeeds thanks to the lightly sandy slate soils with granite components, which are dominant here on the plateau between 450 and over 1000 metres above sea level. When it comes to white wines, it is worth trying those made from the Godello grape. Although they usually have a slightly higher alcohol content, their palette of aromas is captivating thanks to balanced acidity and elegant, tart notes, with honey, nuances of almond and tropical fruit, and they have a floral fragrance. Even more so when they have been "barrique", which means "aged in oak".
C

Calatayud is one of my favourite wine-growing regions in Spain, although that is of course a matter of taste. Here, there are ancient Garnacha vines, some of them almost 100 years old, which, as "cepa vieja", usually make up 100 percent of the powerful, strong (alcohol content of 14.5 percent and more) and noble wines with a strong character. Old vines require special care and are far less productive than young ones. But the quality of the grapes becomes a class of its own with age!
Campo de Borja In the north-east of the province of Zaragoza (Aragón), this extremely small D.O. region (6000 hectares) is a "star" that you should discover! Primarily Garnacha vines are cultivated here too, but also Merlot and Syrah, Tempranillo and Cabernet Sauvignon. At Colono you will find a wine of the extra class, which can consistently keep up with those from Calatayud, Flor de Goda - made for lovers of strong red wines!

Carbonation is a more frequently used method in the past years of fermenting the red wine mash in stainless steel tanks, often mixing white and red grapes. The results are consistently fine for young wines, leaving a barely perceptible tingle on the tongue even in red wines.

Cava is the Catalan sparkling wine, a variant of champagne - depending on how they are made. Some cava bottles can be consistently high-priced specialities. Cava sparkling wines have been produced in many areas of Catalonia since the end of the 19th century. Cordoníu and Freixenet are the best-known producers internationally. The basis for the "sparkling wine" produced by bottle fermentation are the grapes Parellada, Xarel-lo, Macabeo (Viura), Subirat (Malvasia Riojana), Chardonnay and, for more than a decade, red grapes such as Pinot Noir. For the increasingly popular rosé sparkling wines ("rosados"), Monastrell and Garnacha are also blended. Wine and sparkling wine lovers should also visit the cradle of cava production in Sant Sadurní d'Anoia in northwest Catalonia as soon as you can travel again.  At Colono you will find, among other cavas, the organically produced top-quality cava from Planas Albareda (Brut nature - dry) and the "Reserva". 
Crianza wines, as already mentioned above, are aged for at least two years, six months to a year of which in oak barrels, the rest of the time usually bottled. In terms of price, these are priced well below the "reservas", and are a good choice to pair - even in everyday life - with Spanish lunches and dinners.
Cork is still the more popular closure for wines in Spain compared to plastic and screw caps. And it will stay that way.
Cosecha means harvest, and accordingly it is a designation for young wines, mostly red wines, which have not undergone barrique ageing. They are therefore reasonably priced, and yet there are also appealing table wines in this class.
Cuvée sounds much nicer in French than "blend". For this, different grapes are harmoniously combined by oenologists in often lengthy fine-tuning. Until a good 20-30 years ago, this was still rather taboo among purist winemakers and wine lovers outside France. In the meantime, cuvée wines have gained acceptance, and standard grapes such as Tempranillo and Garnacha in Spain are exquisitely paired with international vines such as Syrah, Pinot Noir, Merlot and Co. And local, almost forgotten or even extinct vines are also replanted to give the wines a character that makes them unique.
D
Dessert wines such as the sweet Moscatel, made from Muscatel grapes, as the name suggests, or the exceedingly sweet Málaga wines, are extremely popular in Spain.
D.O. are protected designations of origin in Spain, which impose strict guidelines on winegrowers about production that should preserve local characteristics. And the regulatory authorities watch over them with a wary eye.
Duero (Ribera del Duero) With the three Riojas (plural!) probably the most important wine-growing region in Spain stretches along the Duero River (in Portugal Douro). The red wines can be found in practically all restaurants and bars, and in all price categories and degrees of development. The basis here is the Tempranillo grape, which often makes up 100 per cent. But excellent cuvée wines are also produced - and surprising whites, as you can read in my post on Cillar de Silos.    
F
Fruta in Spanish means the fruit, "afrutado" fruity, just so you know when you order a white wine in a tapas bar or restaurant. "Frutas rojas" for red wine lovers are the "red fruits", meaning wild berries, one of the most appreciated flavours.
G
Garnacha is, together with Tempranillo, one of the most important grape varieties for Spanish wines, the "tinta" for reds, the "blanca" for whites and rosés. It is usually used as a cuvée, but should you get your hands on a 100-percent Garnacha, at best from old vines (Calatayud), then it is a unique, powerful multi-faceted experience - and a matter of taste.
Grapes This post mentions some of the most important grape varieties for Spanish wines anyway, so I will use these lines to reveal to you how I select wines: By grape first, then by region and lastly by winemaker. So, the reverse is how most wine lovers proceed. And, of course, the result of the grape varies according to the region and the soil, the ageing, and the climate. My favourite grape is Garnacha tina, as an old vine. Then there is Merlot, a grape that usually does not disappoint in terms of balance, sugar content and berry aromas. And finally, Monastrell and Syrah. It is not hard to see that I prefer red wine, and the "heavier" calibres, barrique of course and longer ageing times, which makes the wines more complex.
J
Jerez de la Frontera is one of the sherry and "amontillado" wine-growing regions in western Andalusia, with Montilla (Córdoba). The so-called "Generosos", fortified white wines in different variations and stages of development (Fino, Manzanilla, Palo Cortado, Amontillado and Oloroso), will be dealt with in more detail here in my blog. 
Jumilla in the southern Spanish region of Murcia and the province of Albacete (Castile-La Mancha) has recently become one of Spain's top wine-growing regions, also internationally. Both the location in the hinterland, with a Mediterranean climate, but also large day-night temperature differences and calcareous soils make for excellent red wines, but also surprising white wines. The most important grapes are the exceptional Monastrell, which is also used in the wines of the Alicante D.O. region. Cencibel, Cabernet Sauvignon and the Garnacha tinta. At Colono you will find a wide selection of Jumilla wines, such as the Juan Gil Etiqueta Amarilla 2019 Jumilla, the "young" organic Honoro Vera, and in the top league, the organic Juan Gil Plata, all three made from 100 percent Monastrell, or the rosé wine made from Monastrell and Syrah. Red wines reach a quite respectable alcohol content of 15 percent. 
M
Malvasia is one of the best white wine grapes grown in Spain and guarantees excellent wines, also from Mallorca or the Canary Islands. Keep the name in mind for your next island holiday!
Merlot is one of the classic red wine grapes from the French Bordeaux and meanwhile a "global player" with Cabernet Sauvignon, from whose genetics Merlot was bred. Intense ruby red, berry aromas, plum are already strongly pronounced in young wines. With longer ageing, the complexity increases, liquorice, tobacco notes and leather mingle with the fruit notes. A top grape, without a doubt, which is mostly blended for cuvées in Spain, but there are also excellent 100-percent Merlot wines, for example in Jumilla or Bierzo.
Monastrell A red wine grape variety that is mainly cultivated in the Jumilla region and in Alicante, and is a guarantor for strong, fruity red wines in the "joven" class, unfolding a veritable fan of aromas when the wines are matured in oak barrels.
Montsant is the small neighbour of my favourite wine-growing region, the Catalan Priorat. It is a gifted region, close to the coast, yet mountainous, with calcareous soils and many hours of sunshine. From this, and thanks to the winemakers' perfectionism, top wines are created, such as the red Cuvée Bancal del Bosc from Vinyes Domènech or the White Blanc, made from 100 per cent Garnacha blanca. These are priced below the Priorat wines but can certainly keep up with them. 
N
Navarra as a D.O. wine region borders on Rioja, and in its shadow the winegrowers here are doing amazing things. 
O
Olives are also never wrong when you pour yourself a glass of red or white wine from Spain.
P
Penedès is the most important wine-growing region in Catalonia in terms of volume, stretching across the provinces of Barcelona and Tarragona. Red as well as rosé and white wines are produced here from a variety of international and some typical local grape varieties. At Colono you will find a white wine in a class of its own, the Chardonnay Manuela de Naverán 2018.
Pinot Noir, like the other French grape varieties, is one of the most widespread internationally, for example in California or Australian Tasmania or New Zealand, as well as in Chile and Argentina. The variety originated in Burgundy. The "black pine", as the name translates, is widespread in Spain, especially in Valencia, Rioja and Aragón, and in Catalonia.
Priorat  wines are simply unbelievable red wines, which play in a different league in terms of price even when they are "young". It is impossible to get a young Priorat for less than ten euros, even in Spain; in fact, you start from 30-40 euros, and there are hardly any upper limits. It is also one of the oldest wine-growing regions on the Iberian Peninsula, where wine has been cultivated uninterruptedly. Namely, from the Middle Ages at the Carthusian monastery Priorat de la Cartoixa d'Escaladei ("God's Ladder") from which the name "Priorat" is derived. And with only 2500 hectares of cultivated land, it is one of the smallest. Only in Rioja and in Priorat is the designation of origin with D.O.Q (next to D.O.P) the highest level. These are heavy red wines that can also reach the 17 percent alcohol level, and more (18.5!). The main grape variety is Mazuelo, better known among wine lovers as the French Carignan. I always treat myself to Priorat wines on festive occasions, Christmas, birthdays (mine too, of course) and I like to give them as gifts, for example at weddings. Because a Priorat wine can also be stored for ten or more years without any problems, of course at a constant low temperature, low humidity and laid on its side. 
Queso Manchego always goes well with Spanish red wine. Like the ones from Pago del Valle de Los Molinos.
R
Reserva and Gran Reserva are red wines that have been aged for several years and have spent more than six months, or in the case of "Gran Reserva" 18 months, in barriques (oak barrels).
Rías Baixas and Ribeira Sacra are the outstanding D.O. regions in the extreme northwest of Spain, in Galicia. The former is famous for its excellent Albariño white wines, the latter has a winemaking tradition dating back almost 2000 years to the Romans. And where, consequently, red wines from the Garnacha tinta, Tintorera and Mouratón vines dominate over whites. 
Rioja is undoubtedly Spain's most famous wine-growing region, and synonymous with red wines, in all price categories, mainly from Tempranillo and Garnacha tinta grapes, and to a lesser extent the autochthonous Graciano and Mazuelo. Whereas white wines made from Viura grapes are also widespread, especially in Spain. However, there are three Riojas, the "alta", meaning high, the "baja", meaning low - both in the Ebro basin of the regions of La Rioja and Navarra - and the parts in the Basque Álava, which certainly vary in their wines. Space is too limited here to elaborate, however, so I will cover Rioja in several future posts, including from the field. 
Rueda In recent years, Rueda white wines have also been found more and more often in Austrian and German supermarkets, precisely because the region in Castile-León focuses on exports. The basis of the flowery, not too fruity-sweet, fine-tart and sparkling white wines are grapes of the Verdejo vine. At Colono, we rely on the region's top winemakers, who concentrate on top quality produce instead of large quantities, such as Javier Sanz Verdejo 2019 Rueda or V Malcorta 2018 Rueda. And are therefore in a completely different league to mass-produced Rueda wines. They are exquisite, wonderful pairings for fish dishes, but also with semi-ripe Manchego cheese, manzanilla olives and tapas plates.
S
Somontano is a small wine-growing region in Aragón, and as the name says, "below the mountains" (Pyrenees) an insider tip. Let yourself be surprised, although most of the production is red (excellent Merlot and Syrah!), Gewürztraminer has also made it here. 
Stainless steel tanks It is hard to imagine wine production without them.
Syrah is a grape variety that had already disappeared in Europe due to the phylloxera plague and could only be reintroduced thanks to the plantings in South Africa. It would also be an immense loss if Syrah were no longer represented here in Spain. But it is a complex grape that can have considerable acidity, depending on climatology and soil conditions. That is why it is mostly used in cuvée wines. Creating a 100-percent Syrah succeeds, and is not infrequently a masterstroke by oenologists.
T
Tempranillo is the most widespread red wine grape variety in Spain, and especially in the regions of Ribera del Duero and Rioja the basis for red wines and as a blend for rosé wines.
Toro means fighting bull, but the D.O. wine-growing region has little to do with it. Even though one adorns the coat of arms of the historically significant town, and there are also numerous stone bulls from the Neolithic era in the surrounding area. It is not only for me one of the outstanding wine-growing regions of Spain; in Castile-León near Zamora to the border with Portugal, it stretches along the meanders of the Duero River. The autochthonous Tempranillo grape variety "Tinta de Toro", sandy-limestone soils and large day-night temperature differences are the basis on which the region's winemakers create top wines, such as the young Primero 2019 Toro from the Fariña winery. But lovers of white and rosé wines will also be happy here in Toro D.O., for example with the Colegiata Blanco 2019 Toro made from 100 per cent Malvasia grapes - which is never wrong. 
U
Uva is the name of the grape in Spanish, and you can spend hours discussing this with wine connoisseurs and lovers.
V
Valdepeñas, the "Valley of Sorrows" in Castile-La Mancha is Spain's "wine chamber" in terms of volume. In addition to mass production and the annual surplus, good table wines are often virtually sold off as "cosechero". But there is also a small group of winegrowers who focus on high quality here. 
Valencia is not only the Mediterranean cosmopolitan metropolis on the Mediterranean and the autonomous region on the Levante coast. Here in the D.O. region, the ideal wine pairings for paella valenciana and the exquisite rice dishes of the coast are also produced.
Verdejo and Viura are two of the most common white grape varieties in Spain, for example for Rueda wines.
Vermouth spiced wines have been extremely popular in Spain for years and have made the leap to becoming a fashionable drink. Vermuterías", where you can enjoy small tapas with them, are absolutely trendy, and not only in Barcelona and Madrid. Spanish "Vermú" or "Vermut" are only remotely reminiscent of the famous Martini. And they are often produced locally in small quantities. "Casero" is the keyword for your next holiday in Spain. Until then, you will find "Golfo" from Cillar de Silos, among others, made from Tempranillo grapes at Colono. With a shot of gin and a splash of soda or mineral water, and a slice of lemon, the "Vermú" is a perfect summer drink.
W
White wine is clearly overshadowed by reds in Spain, although wonderful wines are made from Garnacha blanca, Verdejo, Viura, Albariño/Alvarinho or even the Malvasia grape, which serve not only as pairings with fish and seafood. So even though we in Austria and Germany produce top white wines that are world class, it is worth trying the "Spaniards"! And should you ever come to Lanzarote after the pandemic, the Malvasia that is cultivated in circular plots dug out of the lava rock, this too is fantastic.

Y
Yecla is the small neighbour to Jumilla. And it is not without reason that it is called "the land of the Monastrell grape", which is the guarantor for excellent red wines.  
Z
Zamora Around the small town of Castile-León, not far from the border with Portugal, excellent wines are produced, with "Tierra del Vino de Zamora D.O", Toro, above all reds. And to go with it, the cheese from Zamora is no less famous. And right next door on the Duero River is the white wine region of Rueda.
Of course, this ABC is far from complete, so I will take the liberty of successively expanding, expanding and expanding this blog post. ¡salud!